Café at Home
During the pandemic, we were sadly forced to close the Café. However, we realised that our families were about to go through a time when many of their activities and contacts outside the home were closed and they were at great risk of being lonely and isolated. Therefore, we introduced a 'Café at Home', which won a community award from Wendover Parish Council. All our families were contacted at least every week by phone and then by doorstep or garden visits when this was permissible.
We provided activities and resources for activities at home and delivered monthly newsletters and cards to keep all our families in touch with each other.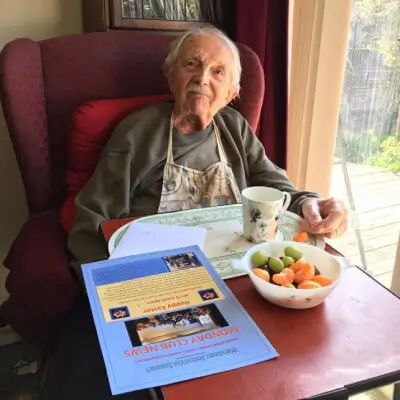 One of our visitors enjoying one of our Café at Home Newsletters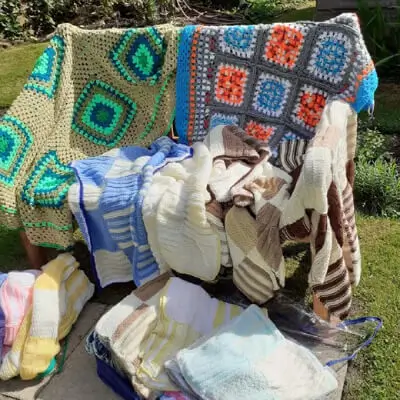 Blankets knitted for refugees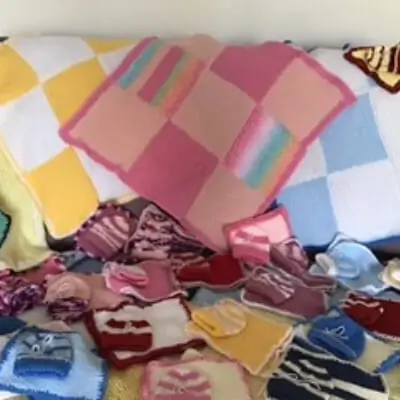 Hats and blankets for the Neonatal Unit at Stoke Mandeville Hospital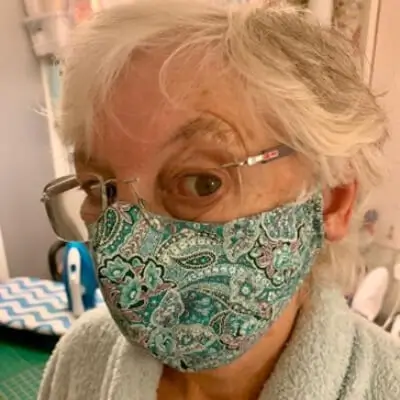 One of our visitors used her sewing machine to make face masks
Knitting, crochet and sewing project
Some of our visitors with dementia have enjoyed knitting and crocheting and they have been supported by a number of family carers and volunteers. We have produced an extraordinary number of hand-knitted blankets that were sent to Syrian refugees and the Women's Refuge. We were also able to donate 10 cot-sized blankets and 30 tiny hats and comfort squares to the Neonatal Unit at Stoke Mandeville Hospital.
One of our visitors rediscovered her sewing machine during lockdown and made some beautiful face coverings. Her family helped her to sell these for £10 each and we were grateful to receive a substantial donation to our charity as a result.
Music systems
We provide special dementia-friendly music systems to be used at home. These music systems come complete with headphones and are pre-loaded with live Monday Club Café music from Jill on her keyboard. We also provide help for families to download a personal playlist.
The power of personal music for people with dementia is a recognised phenomenon backed up by decades of research. In 2019, The World Health Organisation undertook a major study investigating the evidence for the health benefits of the arts. A section on dementia found evidence of multiple specific benefits, including reducing anxiety and depression, supporting cognition, speech and memory, reducing the need for antipsychotic drugs and fewer and shorter stays in hospital.
In her book 'Where Memories Go', Sally Magnusson describes looking after her mother with dementia. "I would have given anything for someone to say 'try this music. it's not a cure but it can really help'. You can have moments of real happiness and flashes of joy!"
She was so convinced of the benefit of music that she set up the charity Playlist for Life.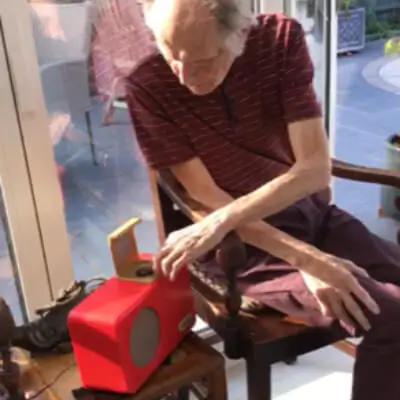 One of our visitors enjoying one of our music players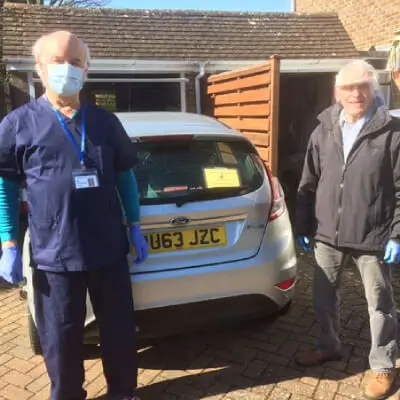 Two of our wonderful volunteer drivers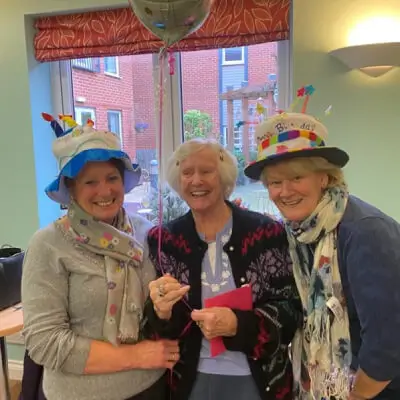 Celebrating a birthday