Committee members
Click on a committee member's picture to understand their role within Wendover Dementia Support and why they became involved.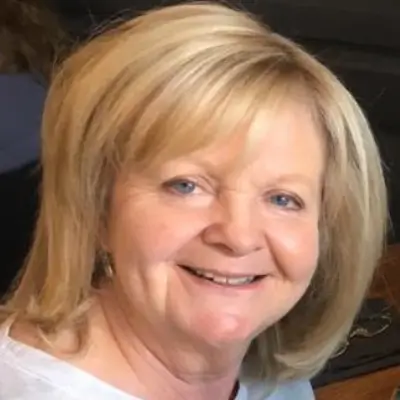 Dr Pippa Moreton
Role: Founder, Chair, Trustee and Senior Dementia Advisor
Background: I have been a Wendover GP for 34 years and during that time I also had a role in the Oxford Deanery training new GPs and supporting doctors in difficulty. I have always been interested in the Wendover community and was part of the original team that set up the Wendover Community Car. To mark my retirement as a Wendover GP in 2014 I helped volunteers to create the new path around Weston Turville Reservoir to improve community accessibility.
Why did you decide to be involved with WDS: After my retirement, I set up a specialist nursing service for the elderly, which is now known as the Westongrove Complex Care Team. My work with that team showed me that Wendover patients with dementia did not have enough local support so I was fortunate enough to find some like-minded experienced people and together we set up Wendover Dementia Support. To improve my knowledge and understanding, I undertook two years of further training with the Contented Dementia Trust and further learning about individual Cognitive Stimulation Therapy. I believe that every person with dementia can live well with the condition and have a sense of real wellbeing. However, this is more likely to be the case if everyone involved has sufficient support and understanding of the condition. We therefore provide a weekly Monday Club café and an advisory service for families.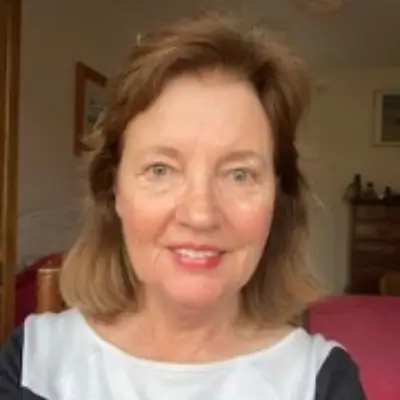 Sally Blackden
Role: Educational Consultant
Background: Sally has worked with Vulnerable adults for 20 years, initially in the field of advocacy where she trained volunteers to provide this valuable work. Increasingly this led to training volunteers to work with people living with dementia. This and her training of both carers and volunteers seeks positive ways to bring 'contented dementia' helping people to get the most out of life whilst living with dementia.
Sally teaches a range of students including paramedics, occupational therapists, care managers, matrons in the NHS– She has lectured at two London Universities to first year nursing and mental health students, and also taught on a Msc in Dementia Care course. She is a champion for The Alzheimer Society and promotes everyone to become a Dementia Friend thus removing the stigma which still can surround dementia and saying one can live well with Dementia. She is a member of the Campaign for the Care of the Vulnerable which was set up locally four years ago and is now a national campaign.
Why did you decide to be involved with WDS: The reason I became involved with Wendover Dementia Support is I totally feel in tune with the fantastic work they do for those living with Dementia and their carers. I have a passion for helping people living with Dementia and their carers. I can see the benefits of all the work the volunteers do to support the people living with dementia and their carers. Supporting people who are living with Dementia, brings great joy to me, we as volunteers do give but we receive so much more in the trust, happiness, and peace they show in return – to me it is a win win situation.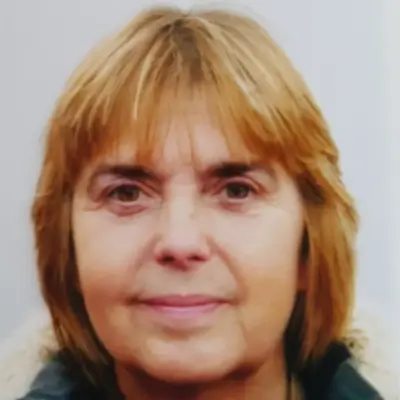 Sian Chattle
Role: Trustee and Volunteer
Background: Sian has lived in Wendover for 35 years and joins the Committee bringing with her a wealth of both charity and mental health experience. Having originally followed a teaching career she left the field of education to become the joint founder of Lindengate, a local mental health charity, in 2014. This has since greatly expanded, supporting people with mental health needs, including those living with dementia. Sian has since retired from Lindengate.
During Sian's work with the charity, she recognised the huge need for more local resourcing for people with dementia and their carers and, as part of Lindengate's community initiatives, helped found the Wendover Dementia Action Alliance (WDAA) in 2016, becoming chair soon after. This organisation spans across various groups in Wendover that help people with Dementia and coordinates activity to maximise its effectiveness. The Alliance has recently gained funding to buy the OMI Projector (Magic Table) that is used throughout the Wendover community and is a popular activity at the Monday Club Café.
Why did you decide to be involved with WDS: A natural step was to support Wendover Dementia Support in its infancy and Sian is now one of its trustees, helping out at the Monday Club and bringing her guitar to lead the singing at the end of each session.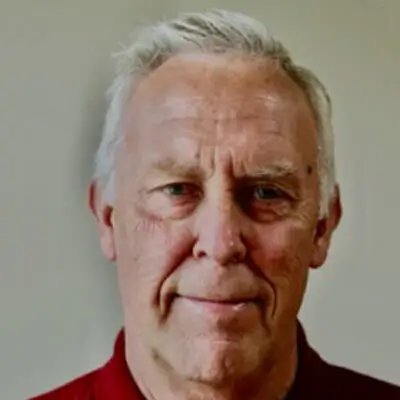 Bob Duggan
Role: Committee Member and Trustee
Background: Worked in the NHS for 43 years, former Chair of Wendover Parish Council, former Lead Governor of South Central Ambulance NHS Foundation Trust, Lived in Wendover for nearly 40 years, Vice Chair of Lionel Abel Smith Trust, Regional Warden for local neighbourhood scheme, Chair of British Toymakers Guild, Chair of Wendover Rennie Grove fund raising group.
Why did you decide to be involved with WDS: Having worked for and with the NHS for 43 years, I decided to devote my time to volunteering for organisations that dealt with people in less fortunate positions than myself. Old age, dementia and other health-related problems are all issues that we will all have to deal with at some stage in our lives. A little bit of kindness and help is often all that is needed. Without volunteers, the NHS would fall over. It is up to us all to keep things going… and it makes me feel better!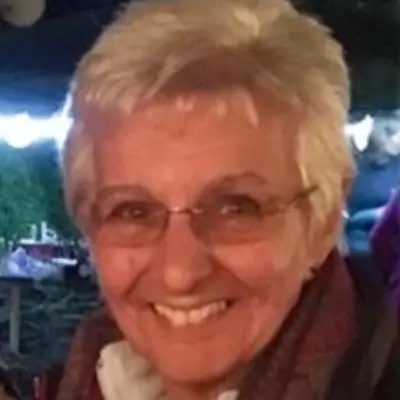 Carmen James
Role: Café Volunteer
Background: I have lived in Wing for 45 years and my two daughters with families of their own still live nearby. They were both in their late teens when my husband's journey with Alzheimer's began, and we cared for him at home for over ten years.
I retired in 2016 from my post as Business Manager at a local village school.
Why did you decide to be involved with WDS: I had been volunteering for the Alzheimer's Society for many years when I heard about Dr Moreton's project of the WDS Café. I had been inspired by the concept of Contented Dementia some twenty years earlier and knew immediately that I wanted to get involved. I am absolutely amazed at what this team of wonderful people has achieved in a relatively short time. Everyone works hard to learn, develop, adapt, and embrace the idea of helping people who live with dementia and to support their families at the same time – a very rewarding and enriching experience.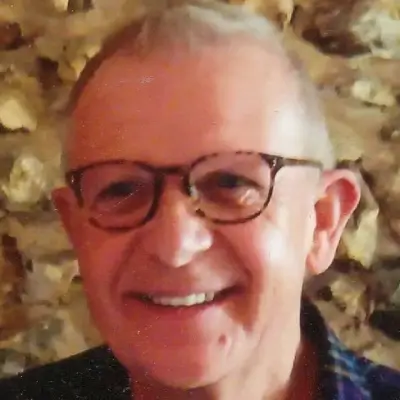 Jamie Chant
Role: Home Visiting Team/ Volunteer
Background: Having spent 18 years dealing with general members of the public as a manager in retail, I then went on to run my own business in soft furnishings and interior design for a further 36 years.
Why did you decide to be involved with WDS: I became interested in Dementia when members of my family were diagnosed. I was invited to attend WDS as a volunteer, some three years ago. Once I had visited and experienced the amazing support that WDS provide, I knew this was for me.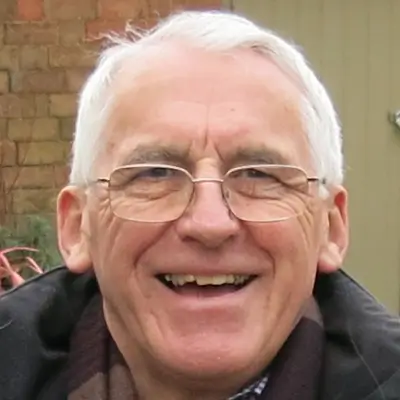 Martin Thomas
Role: Treasurer, Secretary and Trustee
Background: A lifetime of dealing with people, bureaucracy, accounts and so on – at Barclays Bank for six years and in HM Diplomatic Service for 35 years.
Why did you decide to be involved with WDS: I wanted to help the community as a volunteer in some way and Wendover Dementia Support is such a deserving cause.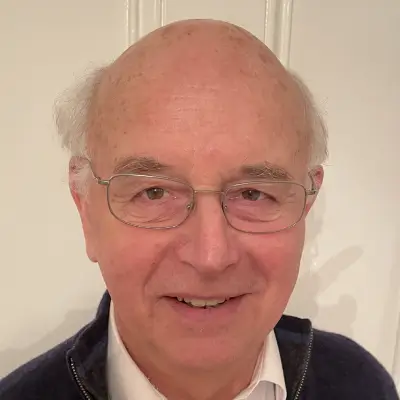 Christopher Trower
Role: Vice-Chair, Trustee, Dementia Advisory Volunteer and Safeguarding Officer
Background: Christopher is a retired GP from Poplar Grove Surgery in Aylesbury.
Why did you decide to be involved with WDS: Christopher realises that people with a diagnosis of dementia and their families do not always receive the advice and help they need. He also feels that helping families to manage the symptoms of dementia in the right way can have a very beneficial effect on quality of life. He has undertaken further training with the Contented Dementia Trust and Cognitive Stimulation training. He has much to offer to families who are looking for advice and help with everyday dilemmas.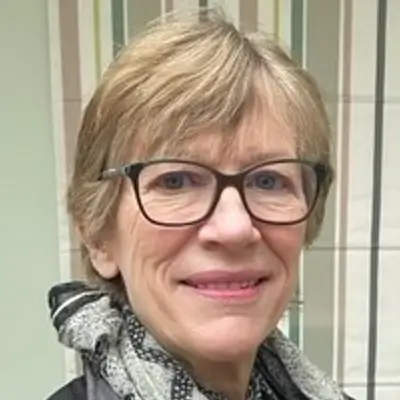 Wendy Trower
Role: Dementia Advisory Volunteer and Home Visiting Lead
Background: Wendy has a nursing background and for many years specialised in palliative care working with Rennie Grove Hospice at Home where she spent most of her time visiting patients and families at home.
Why did you decide to be involved with WDS: Wendy has a great interest in dementia and how families have to adapt to support someone with dementia at home. She believes that it is possible for people living with dementia to live with contentment and wellbeing and feels that every family should receive the information, coaching and support they need. She has received more than a year's training at the Contented Dementia Trust. This training, together with training in Individual Cognitive Stimulation Therapy gives her knowledge of a framework to use when coaching and advising families.

Volunteers
Click on a volunteer's picture to read their story and why they're passionate about helping Wendover Dementia Support.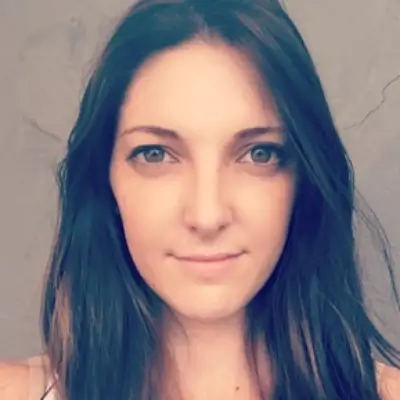 Cheryl Akeroyd
My name is Cheryl and I work for Wendover Dementia Support as their administrative assistant. I live in Wendover and am so pleased to work with this charity. I understand a lot about dementia as my grandfather lived with it for many years.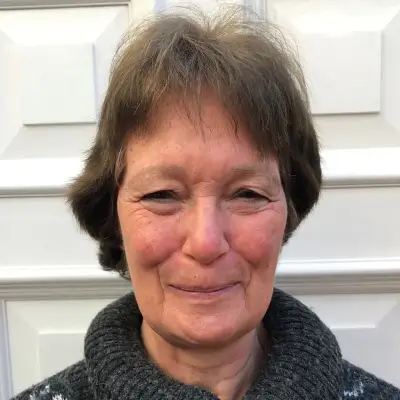 Bridget Avery
My name is Bridget and I have recently joined the volunteer team at the Monday Club Café. I have a background in social services and I am keen to do all I can to support people living with dementia and their families.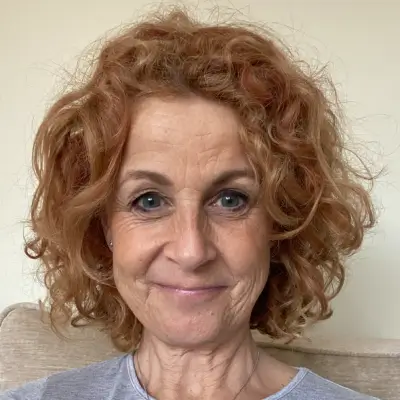 Sara Boussofiane
My name is Sara and I've lived in Wendover for over 30 years. I have a background in psychotherapy and have worked in the Health Service in a GP practice for 15 years. I have always been passionate about providing care and support for all those who need it and feel privileged to be able to contribute to the work of the Dementia Café.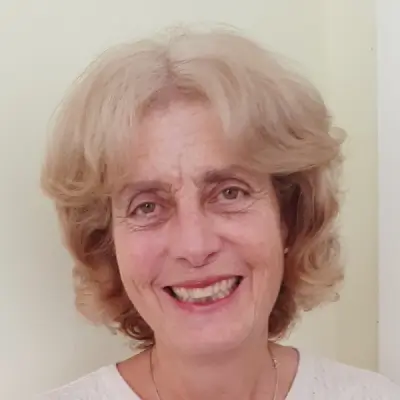 Mandy Campbell
I volunteered at the onset of the Monday Club Café. It has been an enjoyable experience to be involved with such a worthwhile cause and to see the pleasure and support it gives to our visitors and their families.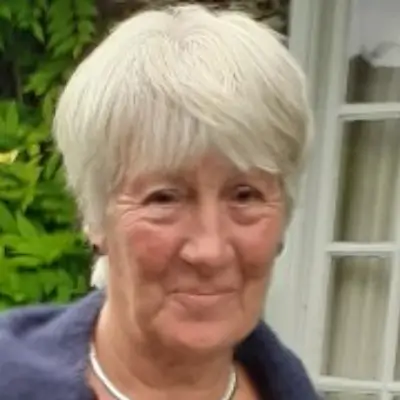 Sylvia Oram
My father had dementia and I felt that my experience both personally and professionally with dementia equipped me to make a difference in the local community.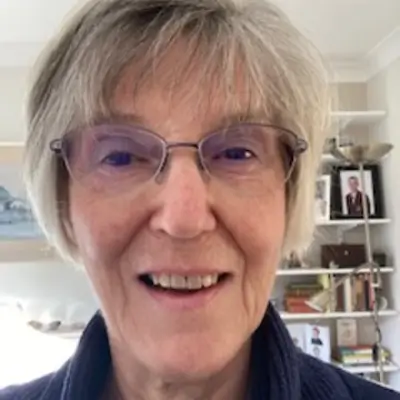 Carol Chapman
I love volunteering at the Monday Club Café. It's good to welcome our visitors each week and it seems to help them to have a regular fixture in the week – something to look forward to. Our sessions are full of talking, listening, music and fun.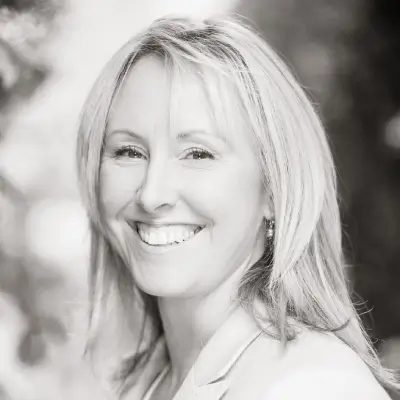 Karen Clare
I have lived locally in Wendover for 12 years, on Princess Mary Gate. Whilst I am a busy, full-time working mum, I was particularly keen to join the fantastic team at the Monday Club Café for personal reasons, to better understand dementia and support my loved ones. I most enjoy seeing how much the Café helps not only the person with dementia – with lots of planned activities, fun and socialisation – but also those caring for them, and the brief respite their time at the Café offers. There is so much knowledge, caring and support on offer, not just during these sessions but outside too, that sadly just doesn't seem to be available elsewhere. I'm very privileged to be part of this amazing team of volunteers.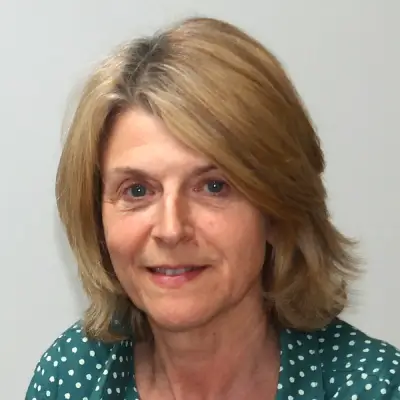 Jill FIndlay
I play the keyboard for the Monday Club Café singalongs. I've lived in Wendover for 26 years and with my children leaving the nest and retirement approaching, I decided I'd like to contribute locally in a volunteering role. Music has played an enormous part in my life. I started to play the piano at the age of seven (which is quite a few years ago now!) but usually just for my own amusement, so I thought it would be enjoyable to volunteer in a musical capacity. I'd read about 'Playlist for Life', a charity founded by Sally Magnusson which focuses on the positive effects of music on memory pathways and that led me to the door of WDS. It's a privilege to play at the Monday sessions and very rewarding when people sing along or get up on their feet for an impromptu dance.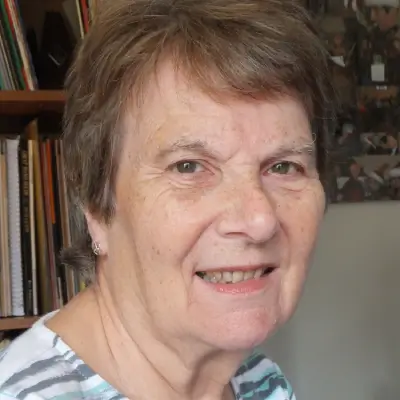 Rita Fryer
I lost my 99-year-old Mum to dementia just 2 years ago. She was in an excellent dementia unit in a Care Home in Chelmsford for 3 years and I always enjoyed my weekly visits, talking to other residents and carers, and feel I learnt so much about dementia during that time. I miss her, of course, but I also miss those weekly visits and am very pleased to come to the Café on Mondays and spend time with the visitors and their carers. It is lovely to see them busy with a variety of activities and to just sit and talk to them too. The support they are getting is so important.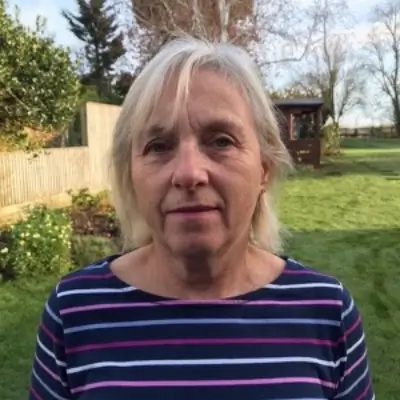 Jane Glithero
My role in the Café is to work with the visitors carrying out a variety of different activities. Having worked in the community as a support care worker for many years, I have a great deal of experience working with clients suffering with many kinds of dementia.
Having retired to spend more time with my family and grandchildren, I wanted to continue to use my skills and experience in some way. Wendover Dementia Support and the lovely group of volunteers within it is the perfect way to do this.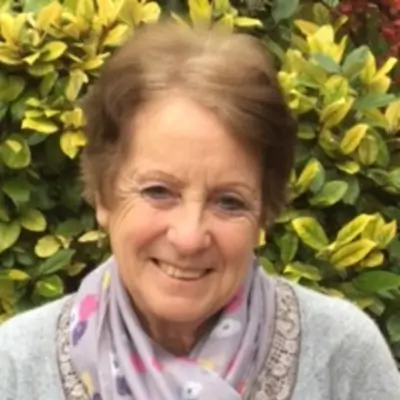 Ginette Hampden
A career in teaching, and subsequently as a school governor, has given me communication skills, which I have been able to use in several volunteering roles. These experiences have allowed me to develop an empathy for the elderly and those people less fortunate than myself. I am now enjoying working alongside our visitors in the Café setting.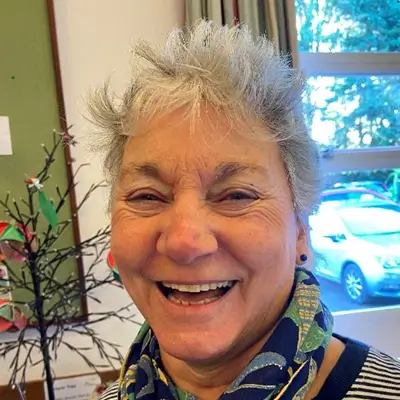 Maggie Haywood
My mother lived with dementia for a period in her later years and it was difficult finding ways to help both my Mum and her close family; we got some things right and a lot wrong! Volunteering within WDS Monday Club Café gives me an opportunity to contribute in a meaningful and enjoyable way towards a positive and practical outlook for all who visit, both volunteers and visitors. And it's fun!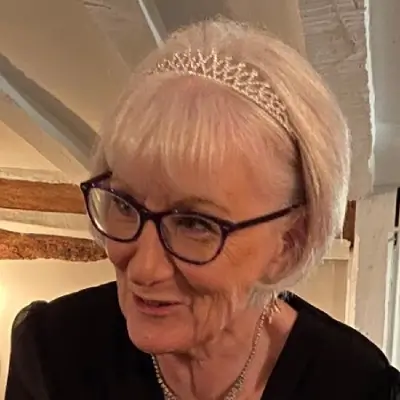 Mary Heathcote-Smith
I have a background in nursing and I have enjoyed being part of the volunteer team at the Monday Club Café.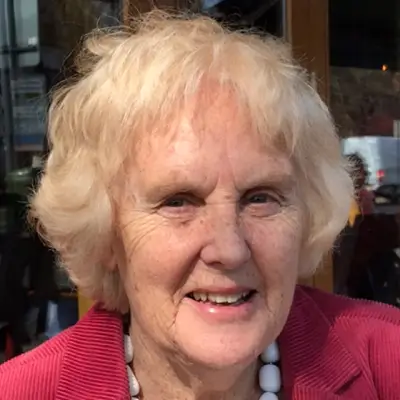 Marian Louis
I have only recently joined the Monday Club Café and my main responsibility is running the kitchen and ensuring that all our visitors have a nice hot drink and the offer of a piece of cake or a biscuit. I enjoy the warm atmosphere, the feeling of teamwork and the Wendover community coming together.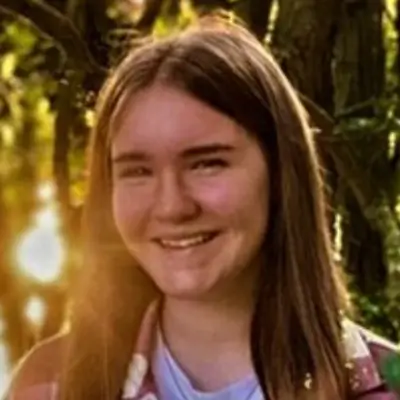 Chloe Mills
My name is Chloe and I'm 15. I started helping at The Monday Club Café in Summer 2019 and I come back at every opportunity, as I love the atmosphere. Everyone is so happy and smiley, and they make me feel comfortable. All the volunteers include me in the teamwork, and helping the visitors is such a joy. I attend Cedars Upper School in Leighton Buzzard. My Granddad lived with Alzheimer's Disease, so helping the visitors means something personal to me. I feel glad to know that I've made someone's morning slightly happier who may need it most.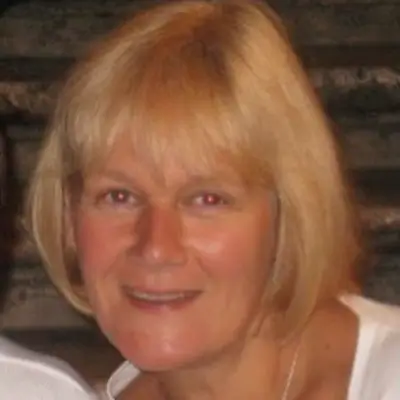 Jenny Morris
I spent years working in Wendover Health Centre, first in the dispensary and more recently with the Complex Care Team, which is a new specialist nursing service providing health support for elderly people in order to help them remain independent in their own homes. I had the job of Care Co-ordinator in that team. This enabled me to see that people with dementia and their families did not always get the support and help that they needed and I became interested in helping to start up the Monday Club Café.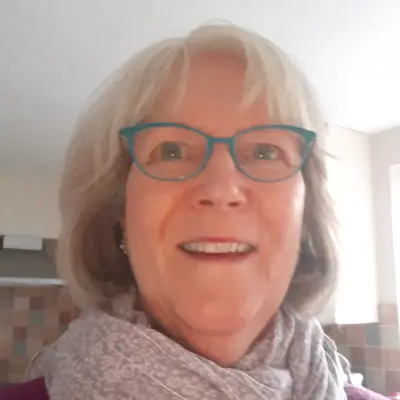 Rosie Partner
I decided to join WDS as a volunteer as my mum suffered with dementia for about 8 years going through a number of stages, some more challenging than others. I thought my experience supporting her, and my dad who was caring for her, might be helpful to others going through similar situations.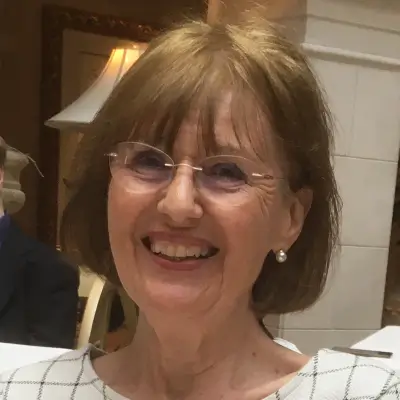 Liz Pringle
My role at Wendover Dementia Support is as a volunteer at the Monday Club Café. I decided to get involved as I wished to help in some small way with the visitors and carers who come to spend a short time at the café each week. It has truly become a such a friendly, welcoming place and enjoyed by all who come along.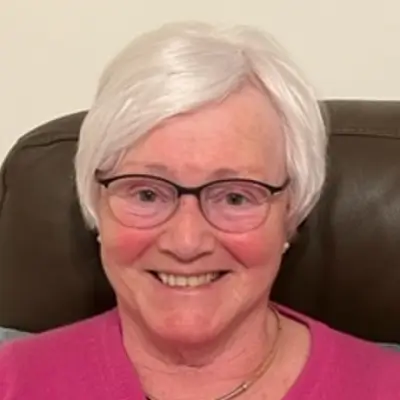 Jennie Smith
I'm a retired primary school teacher and began volunteering only a few months ago. Often I make the tea and coffee for our visitors and then have time to chat, play dominoes or paint with them and hope in some small way to help them enjoy our wonderful Café, ending the sessions with a rousing singalong.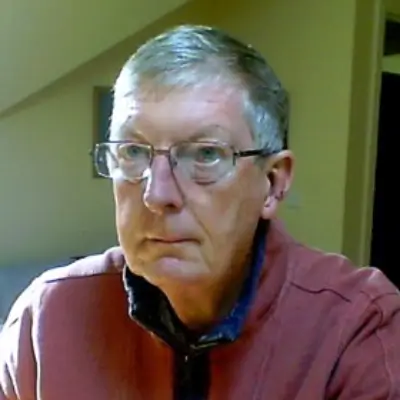 Rev'd Robert Wright
My role is to welcome and support the visitors to our Café by enjoying a conversation or sharing an activity. I am a retired Church of England minister and I am keen to help our local community to support people who may be in need of support.